New Morning Market is proud to partner with Bethlehem Land Trust through our April Round Up for a Cause effort. Since 1979, Bethlehem Land Trust has made it their mission to permanently protect and preserve local farmland, fields, forests, and wetlands. By conserving the natural, scenic, and historic resources of these properties the Bethlehem Land Trust ensures that the spaces can be used for education and enjoyment by the community. New Morning Market's dedication to environmental consideration is one of the cornerstones of their mission and makes the collaboration with Bethlehem Land Trust a natural fit.
The Bethlehem Land Trust is dedicated to the conservation of open space, agricultural land, forests, water resources, and native plant and animal life, all of which contribute to the rural character of the community. Their deep commitment is also vital for regional food security and providing access to the properties for future enjoyment. The Bethlehem Land Trust is funded entirely by the generosity of individuals and businesses in the area.
Every time you check out at the register, you have the opportunity to support this organization by rounding up your change. New Morning Market is also proud to additionally match all donations up to $500. Visit their website at http://www.bethlehemlandtrustct.org/ to find out more and to get involved. There are many opportunities from membership to volunteering to conserving your own land.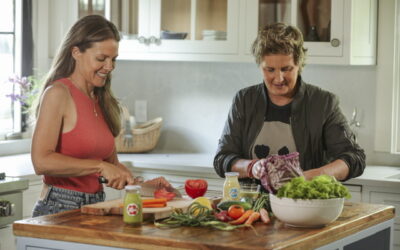 Tell us about Lisa's 1973Lisa's 1973 is a collection of refrigerated, ultra-clean, plant-based dressings and sauces filled with organic and functional ingredients - and what we've been told over and over again, phenomenal taste! We are 100% women-owned and...