Our vision is to become a leader who continually creates an environment that fosters meaningful exchanges of knowledge, services and products to sustain a healthy learning and growing community.
To consciously select the highest quality products and services which are healthy for people, the environment; are humanely produced and support a sustainable lifestyle.
To actively encourage the sustainable and humane production of local foods by seeking out local producers that meet our standards to bring their products to our customers for the purpose of establishing a market for those products.
To be an organically whole staff that is continually improving the professional and personal skills to guide customers through the process of obtaining products and services that they need to live a healthy and sustainable lifestyle.
To be a practicing repository of knowledge for our customers and the regional community about the values, philosophy and information needed to live a healthy and wholesome life.
To gather a community of holistic health professionals who share in a vision of how to live a healthful, wholesome and sustainable life and therefore, mutually support each other's mission.
Our hope is that all people will nurture themselves, their families and their communities in a healthy and sustainable way that contributes to the wellness of all who share the Earth.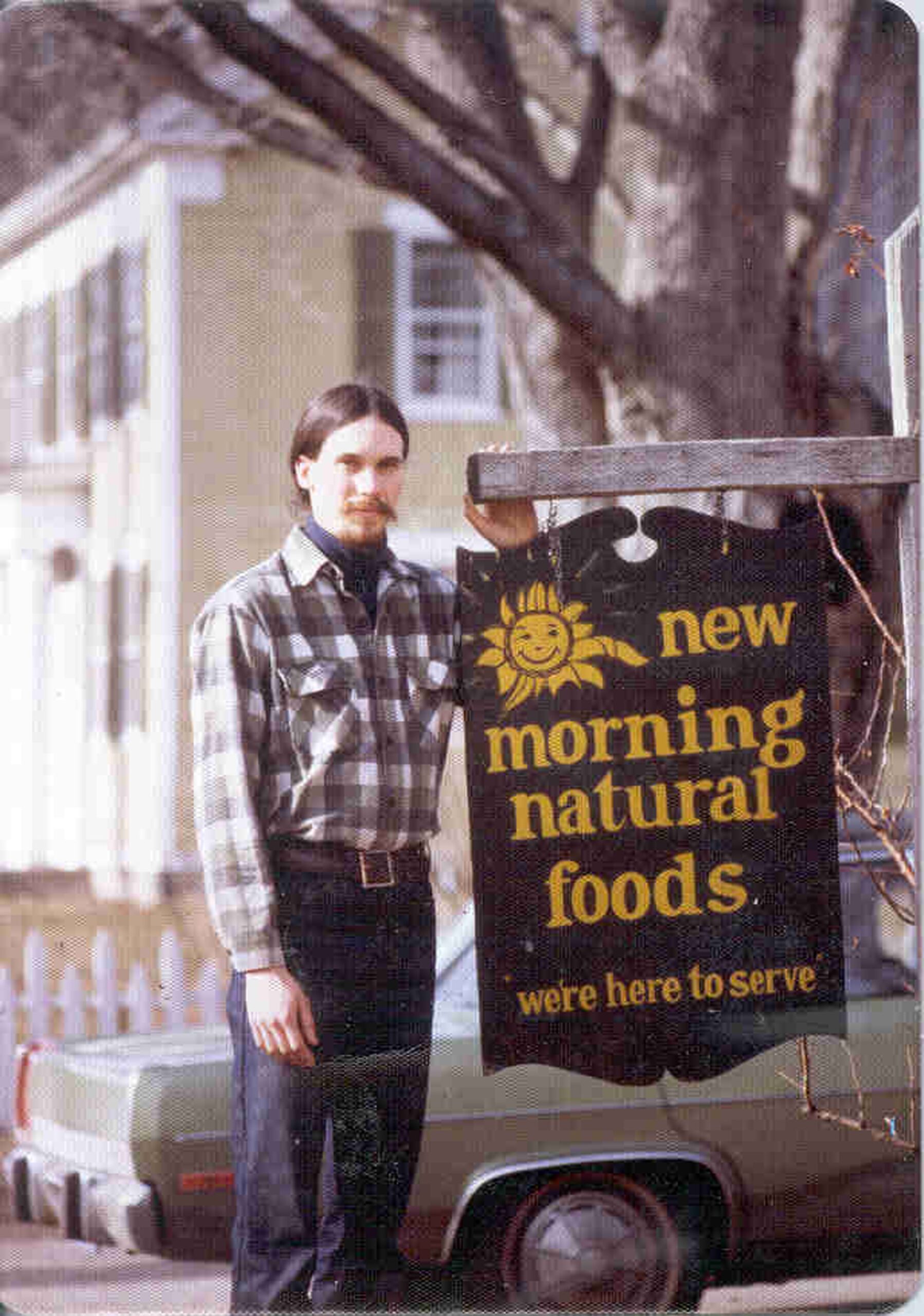 Celebrating 50 years of Goodness, New Morning Market has been committed to the good food lifestyle since opening their doors in 1971. Founded as the New Morning Trading Company by a group of twenty individuals, the original storefront boasted birch barrels of nuts and dried fruit in the front and ad hoc staff sleeping quarters in the back. The healthy food and associated healthy lifestyle had an allure which quickly attracted regular shoppers. Among them was John Pittari, a college student and the future owner of New Morning.
Early on, John sensed that he could have a positive impact on the world through natural foods. Within a year of working part-time at New Morning, John became a manager there; within five years, he purchased the business. Under his leadership, the offerings of New Morning were ever expanding. Through collaborating with a growing network of independent retailers across New England, John helped carve out distribution channels for natural foods where none existed. He traveled to New York City and to trade shows, he met importers and coffee roasters, and vetted every acquisition against his own guiding light. 
New Morning stocked maple syrup, honey, cream-line yogurt, butter, and eggs—all from local farms. Whatever limited packaged groceries were available, from crackers to nut butters, lined our shelves. After eleven years, the original storefront was at capacity. New Morning then outgrew two other locations in Woodbury. Along the way, we added artisan-made housewares and gifts and wholesome ready-to-eat foods prepared on-site. In 2012, New Morning Market moved a fourth and final time to our current location on Main Street in Woodbury. Here, we added a Vitality Center on our second floor to offer a spa and holistic wellness center to our community. Today New Morning continues to attract people near and far for the ingredients (food and otherwise) of a healthy lifestyle.