Share the Goodness: Community Events
At New Morning Market, not only can you discover new foods, flavors and products, but also a whole community of goodness.
Check out upcoming local events below:
18th Annual Celebration of Young Writers | ASAP! | February 1st – April 3rd
ASAP!'s 18th Annual Celebration of Young Writers empowers students to share their love of writing with the world. Public, private and homeschooled students from across Connecticut are invited to submit poetry and prose to our panel for the chance to work with an orator and read their piece in front of a live audience. 2023 top selected works will be presented at the Spring Hill Arts Gathering (SHAG) Festival on Friday, June 23 2023, and shared through ASAP!'s website. Click
here
to learn more and submit.
Celenrates Joy Annaul Fundraiser | ASAP! | Saturday, June 3, 2023 | 6:00PM-10:30PM
Save the date to celebrate JOY at our annual fundraising gala on Saturday, June 3, 2023! This year will feature art and performance, cocktails, dinner, and dancing under a tent at the Frederick Gunn School. More details to come at
asapct.org
.
Summer Camp Registration Open | ASAP! | Washington, CT | July 31st -August 11th | M-F 9am-3:30pm 
Registration is now open! Join us in Washington for Summer Camp 2023! Campers in grades 1-6 will experience puppetry, circus, yoga, painting, clay, rock climbing, nature, and athletics while developing lifelong friendships. Campers in grades 7-10 will explore visual arts and music, hike, and hang with friends in their very own space. Professional teaching artists will guide campers in developing their artistic passions, while the ropes course and giant swing instructor will help them discover their courageous side. Families are invited to join us for a festival and exhibit on the last day of camp. Register by April 1st and save $100. Click
here
to learn more and register.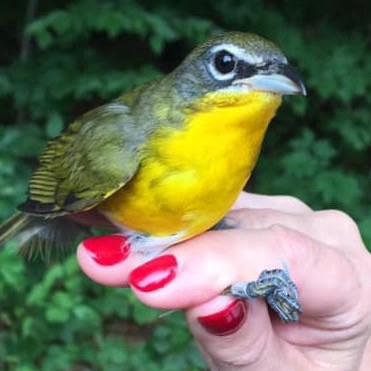 Friday Morning Nature Walks with Robin | Bent of the River Audubon Center | January – March 9:30-11:00am
If you love birds, you love nature, you love exercise and you love the Bent, come experience a Nature Walk with our new Center Manager, Robin  Ladouceur! We will take an easy to moderate hike on the Bents trails, keeping our eyes peeled for birds, plants, and other wildlife.
Suitable for families and children ages 7 years & up (children must be accompanied by an adult.)
For questions, please contact Kate Pratt at Kathleen.Pratt@audubon.org or 203-405-9113.
Please meet Robin at the Red Kiosk at or before 9:30.  
The rain or snow date will be the following Friday.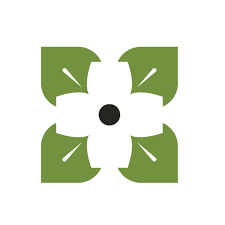 Madness @ the Park | Judy Black Park Memorial & Gardens | April 1st
It's Collegiate Basketball, the most exciting time of the season! Game on! The country's biggest month of college basketball has just kicked into high gear, and as the full bracket of 68 teams play their way towards the championship, the Judy Black Memorial Park and Gardens invites the community to Madness @the Park, a family-friendly free event celebrating the basketball contests on Saturday, April 1. 
Please register in advance.
Nadine Kalachnikoff Collection | Judy Black Park Memorial & Gardens | Opening Reception Saturday April 15th 3-5pm
We are pleased to welcome Nadine Kalachnikoff and her exhibit titled, "Nadine Kalachnikoff Collection" on view beginning Friday, April 14. The show will highlight Kalachnikoff's playful three-dimensional collages featuring butterflies on canvas.
An opening reception to welcome Kalachnikoff will be held on Saturday, April 15 from 3 to 5 pm—we hope that you will join us!"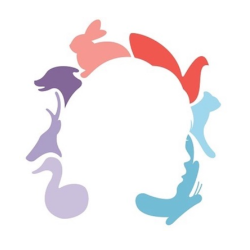 Wildlife Tracking and Trailing | Catherine Hubbard Foundation | Catherine Violet Hubbard Animal Sanctuary | April 15th 5-6:30PM
Meet at the pavilion sculpture. Stephen Kraska, certified tracking instructor from Eco Acres School of Nature and Outdoors will be leading the group. Explore the variety of wildlife in our area through tracks and trails. This is a solid introduction into the world of tracking, but also great hands-on tracking time for more experienced trackers. Register here.
Community Rooting Conversations with Farmer Ellie | Green Village Initiative | Every Wednesday at 6:30PM on ZOOM 
Learn how you can help GVI secure its farmland on Reservoir Avenue to grow food, knowledge, leadership and community!  Join here.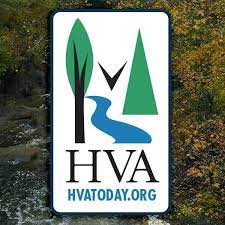 Landscaping for Climate Change | Housatonic Valley Association | Wednesday March 29th 6:30-7:15PM 
Join us to learn how to reduce climate change impacts on your property using nature-based solutions. In this first of two webinars (each webinar stands alone), learn about what climate change impacts our communities face and take away suggestions for reducing flooding and erosion and improving habitat on your property. You can make your landscaping more drought resistant, lower maintenance, and support biodiversity and pollinators, all essential as we face the impacts of climate change.
While several of the solutions are most suited to riverfront or lakefront property owners, some solutions will work anywhere! Join us to learn more about how we can all make a difference in our communities. This first webinar will provide an overview about multiple solutions, and the second webinar on March 29 will go into depth about how to implement 2 – 3 nature-based solutions.
Learn more and register here for February 27th and here for March 29th.
Celebrate the Watershed | Housatonic Valley Association | Registration opens April 5th! 
Come out and Celebrate our Watershed! This virtually managed event celebrates the Housatonic River Valley and helps protect our waterways and lands. Celebrate our Watershed is fun, free, and easy! From Memorial Day through the 4th of July, we invite you to explore the outdoors through friendly competition, by attending one of our events, or simply enjoying nature in your own way. There's something for everyone, and we can't wait to get started. Stay tuned for registration information!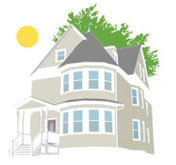 GirlTrek | Neighborhood Housing Services Waterbury | Every Saturday 10am
Take a walk. Join a movement. Beyond walking, GirlTrek's active members support local and national policy to increase physical activity through walking, improve access to safe places to walk, protect and reclaim green spaces, and improve the walkability and built environments of 50 high-need communities across the United States. More details here.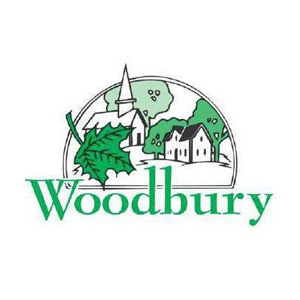 Woodbury Spring Clean Up Day | Sponsored by Woodbury Conservation Committee | Saturday April 1

Or in person beginning at 8am at Hollow Park. Everyone is welcome to participate in this biannual event. Includes lunchtime hotdogs & chili bbq for volunteers. Your help is needed and appreciated. HELP KEEP WOODBURY BEAUTIFUL! 
For questions, contact Jeff Sherman at 203-263-5408 or jjsherm@yahoo.com.
Lee Skalkos Exhibit | Southbury Public Library | On View April 4-27th
Library will showcase the art of Lee Skalkos, Pastel Artist, Metalsmith from Tuesday, April 4, 2023 through Thursday, April 27, 2023. Lee Skalkos considers herself primarily a metalsmith and is a certified art teacher in Connecticut grades K-12. 
Marc Berger Live in Concert | Southbury Public Library | April 1st 1-2:30PM
Join us for Marc Berger and his unique musical interpretation of the American West. Listen and watch as Marc weaves memorable stories into his musical sets of his adventures as an "easterner" in the mountain and desert West, along with experiences that influenced the writing of his songs. There will be country folk songs, a touch of bluegrass, and Americana in his performance.
Make or Take Craft | Southbury Public Library | Saturday April 1, 8, 15, 22 & 29
Stop by the Youth Services department Saturdays to make a thematic craft. Make it here or bring it home. Crayons and glue available in the library. Available while supplies last.
Drop-In Storytime | Southbury Public Library | Monday April 3, 10, 17 & 24
Join Miss Jennifer for stories, rhymes, and a small craft every Monday. All ages welcome. No registration required.
Teen Trivia Jeopardy | Southbury Public Library | Tuesday April 11th 6-7pm 
Brown Room. Join us for a fun, Jeopardy-style trivia contest! Test your knowledge of different topics, including history, music, and science fiction! With some questions being multiple choice, we'll have a range of difficulties. Grades 6-12. Registration required. 
The History & Films of Walt Disney Studios | Southbury Public Library | Tuesday April 11th 2-3:30PM on ZOOM
Join us as we discuss the history of Walt Disney Studios & talk about many of the films they have produced over the years. Some were instant classics, and less so. Which are your favorites?
Register here.
Protect Your Peeps | Southbury Public Library | Wednesday April 12th 2-3PM
Multiple Teams, Multiple Peeps. One Goal: Destroy the other teams' peeps before they destroy yours. Spend the first part of the program building forts to protect your peeps and the next part of the program trying to destroy the other teams' peeps with marshmallows. All materials will be provided. Grades 6-12. Registration required. 
Secret Stories Behind the World's Most Iconic Paintings | Southbury Public Library | Friday April 28th 2-3:30PM on ZOOM
From Starry Night to The Nighthawks, there are some images that are so ubiquitous in our culture that we have stopped looking at them closely. Join us as we delve into these iconic works and share the secret stories behind their creation and reception. Register here.
For a full list of Southbury Public Library's Classes & Events (including Children's Activities) please visit the library's website.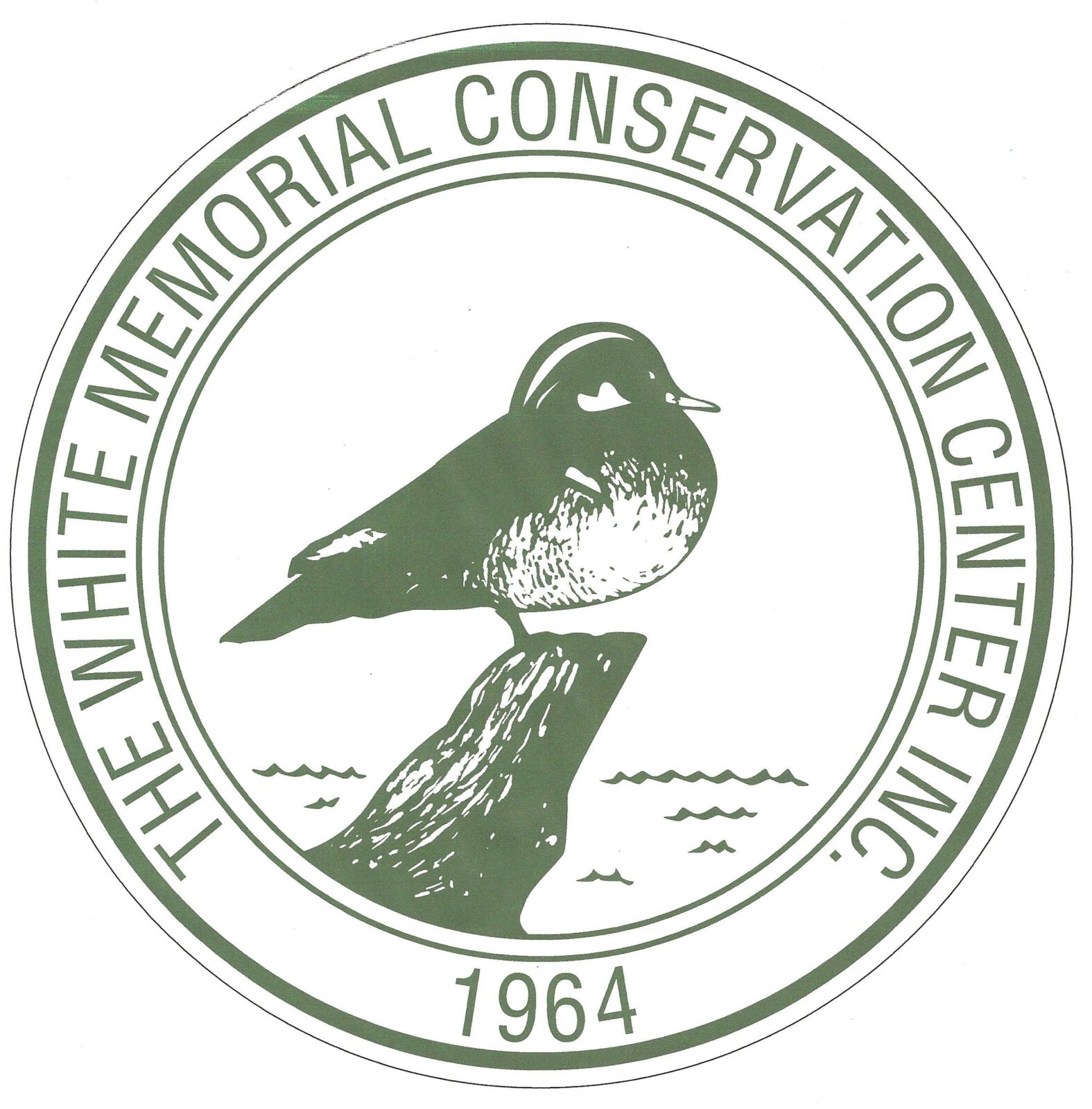 The Pandemic Pantry | White Memorial Conservation Center | April 1st 12:00 PM 
This Pandemic Pantry focuses on a covey of incredible coconut recipes beginning with that famous summer drink, the Pina Colada. Entrees will include Creamy Coconut Lime Salmon and a fragrant, exotic Chicken Massaman. You'll learn how to create coconut jasmine rice and coconut pasta to accompany your main courses and end the meal with a criminally moist Coconut Layer Cake! Of course, there will be verbal jousting and borderline naughty behavior with the live studio audience, acerbic tales about cranky Ant Pam, Ant Katherine, and Ant Frances, and you'll walk away with some delicious recipes and an abundance of belly laughs to boot! The mayhem begins at noon on Zoom and Facebook Live! 12:00 p.m., ZOOM and Facebook Live. Zoom guests register here.
Guided Museum Tour with Tom Saunders | White Memorial Conservation Center | April 2nd
You'll learn so much more about Alain and May White and their generous gift to us, by spending time with Museum Docent, Tom Saunders! Tom is available to give tours on the first and third Sundays of every month at 2:00 pm or by appointment. Admission is FREE to Members and $6.00 for adults, $3.00 for children ages 12 – 6. There is free admission for children under the age of 6.
Steppin' Out On Broadway – Thru the 90s | The Waterbury Chorale | Sunday, May 7th 4PM 
Amusical revue of memorable Broadway classics Featuring The Waterbury Chorale Singers with special guests  Marissa Famiglietti Apland, soprano & Shae Apland, baritone. St. John's Episcopal Church on the Green, Waterbury Ticket Price: $25 in advance/$30 at the door Get tickets online at: WaterburyChorale.org or by calling 860-945-6890, or from any Waterbury Chorale member.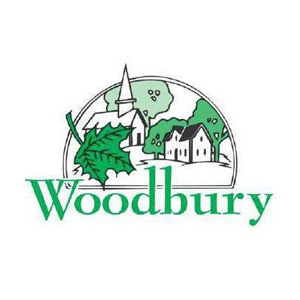 Black & Wit Pen & Ink Drawings by Steve Habersang | Woodbury Public Library | On View March 1st – 31st
'Black and Wit' Pen & Ink Drawings by Steve Habersang are on display at the Woodbury Library March 1 -31.  A reception for the artist is scheduled for March 4 at 2:00 -4:00 PM.  Steve Habersang is a designer, art director and illustrator. His whimsical pen and ink drawings are a mix of fantasy and realism with a focus on the natural world, animals, and portraits. Influences include artists such as Salvador Dali, M.C. Escher, Norman Rockwell, Lee Conklin, and Shel Silverstein. As well as, street and skate art, tattoo culture, comic books, album covers, beer labels, music posters, and pop surrealism. For more information on this show or other library events, visit the library's website www.woodburylibraryct.org or call 203-263-3502.
Fiction Writing Workshop via Zoom! | Woodbury Public Library | Thursday, March 30th 6:30-8PM
Discover your inner fiction writer in this two-part Fiction Writing Workshop at the Woodbury Public Library via Zoom on Thursday March 23 and 30 at 6:30 – 8:00 PM.  Author and fiction writing teacher, Kim Kovach, shares fresh ideas to inspire participants in these fun, hands-on fiction writing workshops. Bring your imagination and join Kim to put pen to paper (or fingers to keyboard) in writing short fiction stories. Registration required; visit the Library's website www.woodburylibraryct.org or call 203-263-3502 for more information.
Pearls from Carol Author Talk  | Woodbury Public Library | Saturday, April 1st 2PM
Join author Albert Ruggiero for readings from his book, "Pearls from Carol" at the Woodbury Public Library on Saturday, April 1 at 2:00 PM.  "Pearls from Carol" is a delightfully funny collection of over 300 stories and poems written by his late wife, Carol Ann.  Books will be available for purchase.
Carol Ann Ruggiero attended and wrote for a writing group known as "Writers Unlimited" for twenty years.  The book, published posthumously by her husband Albert, are her own words, thoughts, and humorous outlooks on life. Mr. Ruggiero states, "The book is meant to be enjoyed by anyone of any age or social background. It is real and utterly without pretense".  It is the author's firm hope that the reader will both enjoy and pass on these pages for the enjoyment of many.  For more information or to register for this program, visit the Library's website at www.woodburylibraryct.org or call 203-263-3502.
Silk Screens with Neil Bittner | Woodbury Public Library | On View April 1st-30th | Opening Reception Saturday, April 8th 2-4pm
The works of Master Contemporary artist J. Neil Bittner are extensive in scope and displayed throughout the world in private art collections.  The artist's award winning works are represented in six different mediums, Oil painting collage, Serigraphy, Oil painting, Stained glass, Photography and Sculpture. Click on the Red Wax Seal under the works of art on bittnerstudios.com for the backstory.
His works of fine art are marked by precision and aesthetics that evoke a powerful emotional connection with the viewer.  Serigraphs created by J. Neil Bittner are on display in the Woodbury Lbirary's Gallery Space April 1st through April 30th  with an opening reception for the artist on Saturday  April  8th  2 – 4pm.
Open Mic | Woodbury Public Library | Tuesday, April 11th 6PM 
The Woodbury Library will celebrate area poets at an open mic on Tuesday, April 11, from 6 to 7 p.m. in the Library's Gallery Space at 269 Main Street South.  The event is free and open to the public. The evening's featured poets are Jack Sheedy of Harwinton, Deborah Nash Ott of Simsbury, and Lin Northrup of Woodbury.  Nonnewaug's poets will also be featured at this event, which will be moderated by Woodbury poet laureate Sandy Carlson.  Following the featured poets, others will be invited to the microphone to share their poetry.
Sheedy is the author of the memoir Sting of the Heat Bug, the essay collection Magical Acts in Two Suitcases, and the poetry chapbook The Wanting Place. He is preparing a manuscript about a road trip, with the working title In My Father's Tire Tracks. Nash Ott's poetry volume Twin Soul is a collaborative work with Welsh poet Heather Gatley. She has written a novella, Canopy, which is part of the Connecticut Indie Book Project, and she has published the poem "Tightrope" in the Connecticut Bard Review.  Northrup's Leela and the Forest of Light is a novel that expresses her concern for the environment.
Beneficial Insects as Pest Control | Woodbury Public Library | Thursday April 13th 6:30PM
Gardening and landscaping are fantastic activates for outdoor enthusiasts.  One of the most satisfying fruits of one's labor (sometimes literally) are beautiful gardenscapes that are breathtaking to behold.  Unfortunately, there are sometimes negative factors that affect our outdoor sanctuaries in the forms of pest insects, diseases, and other environmental factors.  The traditional course of action has often been to look up pesticides, herbicides, and other chemical solutions to these issues.  However, chemicals are not necessarily the only answer.  In the interest of trying to create a healthier environment, it is advantageous to consider more natural solutions. 
Join Reference & Technology Librarian Ron Fairchild for a glimpse at some different options for natural pesticides and herbicides, including some truly fascinating beneficial insect and arachnid species at the Woodbury Public Library on Thursday, April 13 at 6:30 PM.  Register for the program on the Library's website www.woodburylibraryct.org or call 203-263-3502 for more information.
Intro to Bass Fishing | Woodbury Public Library | Saturday, April 15th 11AM
Join avid fisherman Dylan Napoleone for a captivating informational session on how to get started with bass fishing at the Woodbury Public Library on Saturday, April 15 at 11:00 AM.
Bass are one of the most sought after of all the game fish. Its appeal spans cultures, age groups and genders to tap on the heart strings of anglers everywhere. All ages and interest levels are welcome, no matter if you're new to the sport or just want to share in the camaraderie of this pastime. Get tips on how to fish for bass, what baits to use, and more.  Dylan Napoleone created the bass fishing program as a Senior Capstone Project for his high school, and he now competes in tournaments and shares his knowledge of fishing through talks around the state.  Sponsored by the Friends of the Library.  Please register at www.woodburylibraryct.org  or call 203-263-3502 for more information.
An Intro to Genomics | Woodbury Public Library | Saturday, April 15th 2PM
Imagine having a personalized  healthcare manual, that enables you to optimize your health and decrease risk of disease!  Genomics is a field of medicine that looks for variants in our DNA that may influence our health, in areas such as brain and memory health, heart, bone and gut health and more.  Come learn about Genomics and how it can impact your life at the Woodbury Public Library on Saturday, April 15 at 2:00 PM.  To register, visit the Library's website www.woodburylibraryct.org or call 203-263-3502 for more information.
Leela and the Forest of Light: Author Talk with Lin Northrup | Woodbury Public Library | Sunday, April 16th 2PM
Get ready to go on a vision quest for Mother Earth!  Join author Lin Northrup as she shares excerpts from her inspiring story Leela and the Forest of Light at the Woodbury Public Library on Sunday, April 16 at 2:00 PM for a talk suitable for all ages.  Follow Leela into a mystical forest and discover how the animals and tree nation teach her the sacred point of view of all living things. This story is a hero's journey, a visionary quest that speaks to our hearts with a powerful message of 'Nature as our teacher.'  It weaves together Native American wisdom that connects us to the natural world in such a beautiful way. Their tradition honors all animals as teachers who offer us life lessons.  Find out how Fox, Hawk, Deer, Mountain Lion, Gray Wolf, a shaman, and wise medicine women teach Leela the skills she'll need to fulfill the prophecy and face the forces that ignore nature's laws of equality and unity.
The Bear Reality | Woodbury Public Library | Tuesday, April 18th 6:30PM
Join Felicia Ortner, a Connecticut Master Wildlife Conservationist and bear enthusiast, as she provides education about bears and helps dispel misunderstandings in THE BEAR REALITY, on Tuesday, April 18, 6:30 p.m. at the Woodbury Public Library.  Ortner, who has been involved in bear research in Connecticut for 25 years, will describe the resurgence of this remarkable survivor that once was extinct in the state, and is now rapidly increasing, numbering in the hundreds. In the mid 1990s, Ortner turned her passion for learning about bears into a passion for teaching about them. Since 2008, she has presented bear education programs on behalf of the CTDEEP's Master Wildlife Conservation program, and has logged over 310 outreach education hours, connecting with over 5,800 people in more than 190 programs in Connecticut, New York, Massachusetts, New Hampshire, and Vermont.  With the populations of black bear increasing through New England and New York State, Ortner hopes "through outreach and education that these magnificent creatures will become better understood, we will learn to respect them instead of fear them and a strategy of coexistence with humans and bears is in the future."  To register for "The Bear Reality" program, please visit the library's website www.woodburylibraryct.org or call 203-263-3502 for more information.
Knife Sharpening with Sharper Harper | Sunday, April 23rd & April 30th | 10AM-2PM | New Morning Market
How To Get Your Knives Sharpened:
Harper can sharpen all kitchen knives, as well as scissors, serrated knives, and straight-edged garden tools (like loppers or pruners).
Please rubber-band your knives in a larger towel and label the outside with your name and number if you'd like to have them sharpened.
You can drop your bundle off with Harper outside the market before you do your shopping.
Wait-time depends on the number of knives you bring and how many people are already in line.
The wait is usually around 30 minutes, but can be over an hour.
Payment is due at pick-up. Harper accepts cash or card.
Knives can be left for pick-up after event hours, registration at the event with Harper is required.
We're proud members of the community we serve.
Want to share an event? Drop us a line and tell us about it. We want to know what events are happening in the
community, whether virtual or with social distancing practices in place.
Submit event posting requests to contact@newmorn.com
(Note: We prioritize events that align with New Morning Market's guiding principles. We will refrain from posting events that are religious, political or outside our guiding principles.)
Some of Our Community Partners: