Share the Goodness: Community Events
At New Morning Market, not only can you discover new foods, flavors and products, but also a whole community of goodness.
Check out upcoming local events below: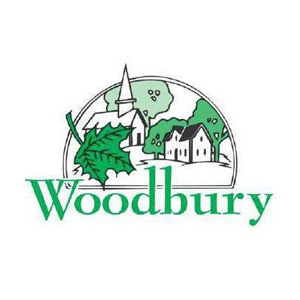 Into the Depths of Grief: a Conversation from the Heart | Woodbury Public Library | Thursday, December 8th 6:30PM
Grief is not a comfortable subject to talk about for many people. Feeling alone is one of the toughest parts to grieving. Denying ignoring or repressing emotions can be very dangerous for one's well-being. Repressed feelings can be expressed through anger, guilt and depression. These emotions can create barriers that can impede healing your heart, risk loving again and in moving forward.
Join Karen Anderson-Fignon, a Licensed Clinical Art Therapist and grief counselor for a conversation from the heart at the Woodbury Public Library on Thursday, December 8 at 6:30 PM.
Author Talk with Dr. Morgan J. Robinson | Woodbury Public Library | Thursday, December 22nd 6:30PM
Join author Dr. Morgan J. Robinson for a talk about her recently published book, A Language for the World: The Standardization of Swahili (Ohio University Press, 2022) at the Woodbury Public Library. The history of Standard Swahili demonstrates how events, people, and ideas move rapidly and sometimes surprisingly between linguistic, political, social, or temporal categories.  Please register on the Woodbury Library's website www.woodburylibraryct.org or call 203-263-3502 for more information.
Community Rooting Conversations with Farmer Ellie | Green Village Initiative | Every Wednesday at 6:30PM on ZOOM 
Learn how you can help GVI secure its farmland on Reservoir Avenue to grow food, knowledge, leadership and community!  Join here.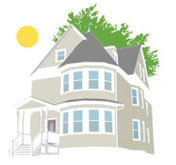 GirlTrek | Neighborhood Housing Services Waterbury | Every Saturday 10am Take a walk. Join a movement. Beyond walking, GirlTrek's active members support local and national policy to increase physical activity through walking, improve access to safe places to walk, protect and reclaim green spaces, and improve the walkability and built environments of 50 high-need communities across the United States. More details here.
We're proud members of the community we serve.
Want to share an event? Drop us a line and tell us about it. We want to know what events are happening in the
community, whether virtual or with social distancing practices in place.
Submit event posting requests to contact@newmorn.com
(Note: We prioritize events that align with New Morning Market's guiding principles. We will refrain from posting events that are religious, political or outside our guiding principles.)
Some of Our Community Partners: