Honoria's Roasted & Spiced Butternut
1 package diced Butternut Squash

1 spice packet (included: cinnamon, ginger, nutmeg and cloves)
2 tbsp. Extra Virgin Olive Oil (or your oil of your choice)
Salt & Pepper to taste
Step 2
Toss butternut with olive oil and then add included spice mix, salt and pepper to taste. 
Step 3
Place on a sheet pan in a single layer. 
Step 4
Roast for 20-30 minutes or until butternut is soft and tender. 
How to Cut Butternut Squash:
1. Cut stem and blossom ends with a sharp knife.
2. Peel squash. Ceramic peelers get the job done with ease!
3. Once peeled, halve the squash right down the middle.
4. Scoop seeds out with a spoon. Don't discard! You can toss with olive oil and salt. Roast on a sheet pan
at 300°F for 20-25 minutes.
5. Cut each half right above the seed cavity, splitting it into the neck and the body. This makes it easier to cube. 
6. Cut the neck into evenly sized strips. Repeat this step with the body (you'll cut rings instead of strips).
7. Cube it all up! Try to cut similar sizes for more even cooking.
8. Cook as desired. You can also boil, sauté or add directly to soup or stew.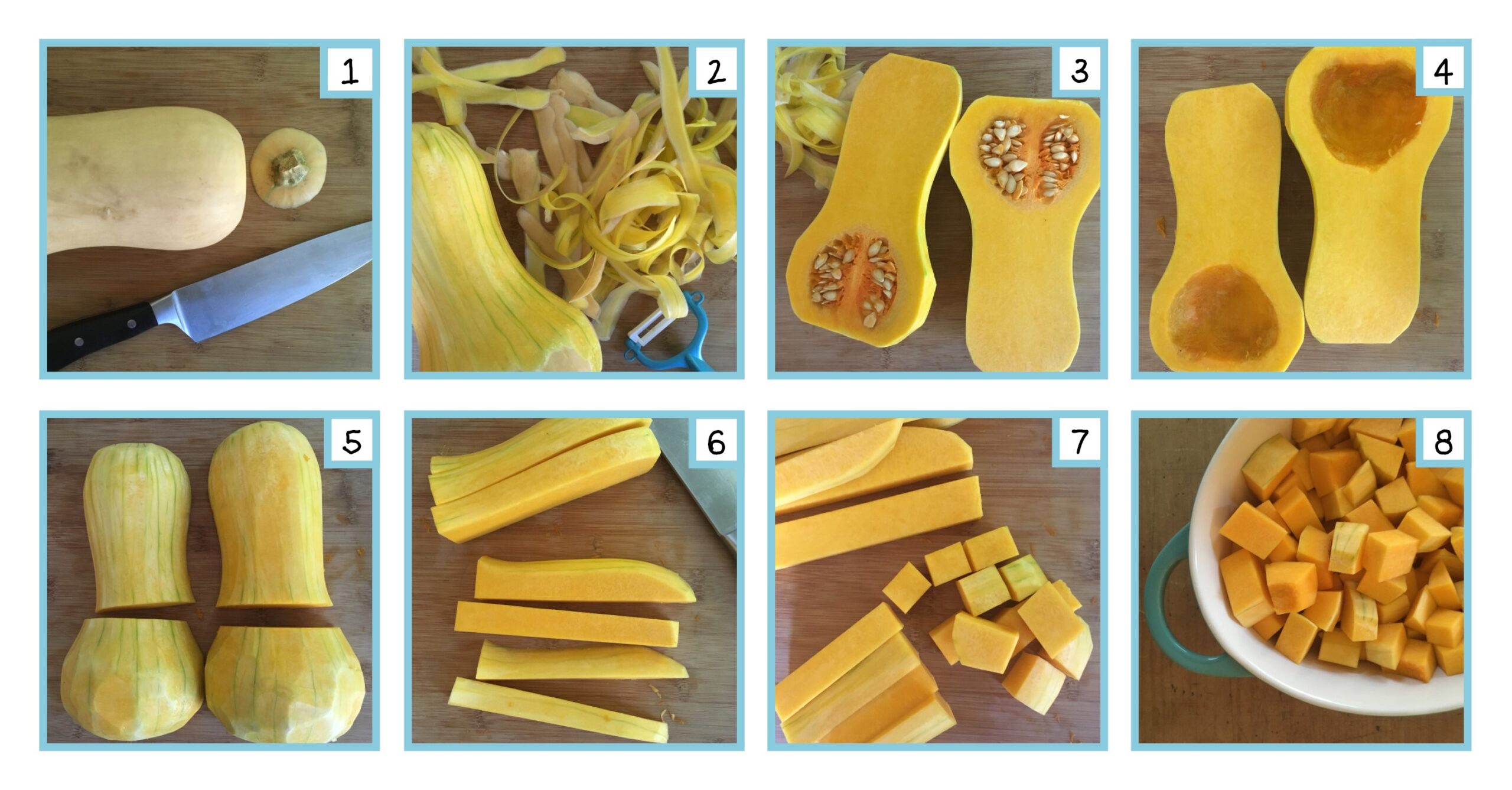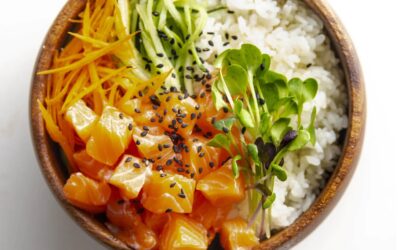 Hudson Valley Steelhead Poke Bowl Time: 25 min. Servings: 4 Ingredients 1lb Steelhead trout fillet 1/4 cup soy sauce 1 tsp rice wine or apple cider vinegar 1 tsp sesame oil 1 tsp siracha, chili paste or wasabi Pickled cucumber and carrots 2 x 6-inch Persian...