Yvonne R. Oxley is the owner of Komfort Zone, LLC. Born in St. Michael's, Barbados in 1962, Yvonne and her family moved to Brooklyn, New York in 1969. Yvonne is a proud New Yorker, but after experiencing the 9/11 terrorists attacks 20 years ago, she relocated to Bridgeport, CT. Since then, she has developed the Komfort Zone brand of natural and handmade bath and beauty products.
Komfort Zone was founded eleven years ago in Bridgeport, Connecticut, while the creator was enduring her "going natural" hair journey, she began to look at the ingredients in the soaps, shampoos and lotions that she was using. It was during this time also that her son's eczema was getting out of control and switching him to using a natural bar of soap helped his skin tremendously. After receiving positive feedback, Komfort Zone products have since expanding to Body Butter, Soy Candles, Solid Lotion Sticks, Sugar Scrubs and Beard Oils.
These luxury soaps are handcrafted, and made with a great deal of care. Some of the staple ingredients in the soaps are: Olive, Coconut, Castor and Palm Oils, Shea and Cocoa Butters. Goat's Milk and Buttermilk are often used in some recipes as well. Infused with a custom blend of Pure Essential and Premium Fragrance Oils, each product reaches the perfect
harmony of deliciously tantalizing aromas and aesthetically captivating appeal. They are as fragrant as they are hypnotic- enticing all the senses.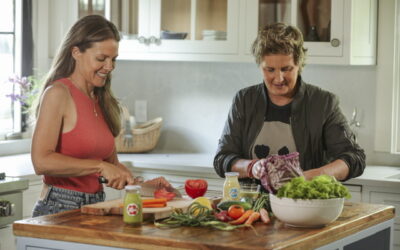 Tell us about Lisa's 1973Lisa's 1973 is a collection of refrigerated, ultra-clean, plant-based dressings and sauces filled with organic and functional ingredients - and what we've been told over and over again, phenomenal taste! We are 100% women-owned and...