THE MAINE PIE CO.
Frozen Ready-to-Bake 9″ pie shells
Ready to bake shells just like homemade, only better. Simple ingredients, made in a designated gluten-free facility in Maine. These gluten-free pie shells make it easy for everyone to bake without the doughy mess and crumbly crusts.
Baking Directions for Unfilled Pie Shell:
Preheat oven to 350°F. Remove frozen crust from bag and bake for 10-15 minutes or until golden brown.
Baking Directions for Filled Pie Shell:
Bake as instructed in your recipe.
BOB'S RED MILL
Gluten-Free Pie Crust Mix
Be at ease with your holiday pie making with this gluten-free crust. It's allergen-free and handled exclusively in a dedicated gluten-free facility and tested for gluten integrity. Made primarily of rice flour, this traditional flavor & texture creates flaky crust and works beautifully with your favorite pie recipe. Just follow the recipe on the back by adding butter, shortening and water to the mix!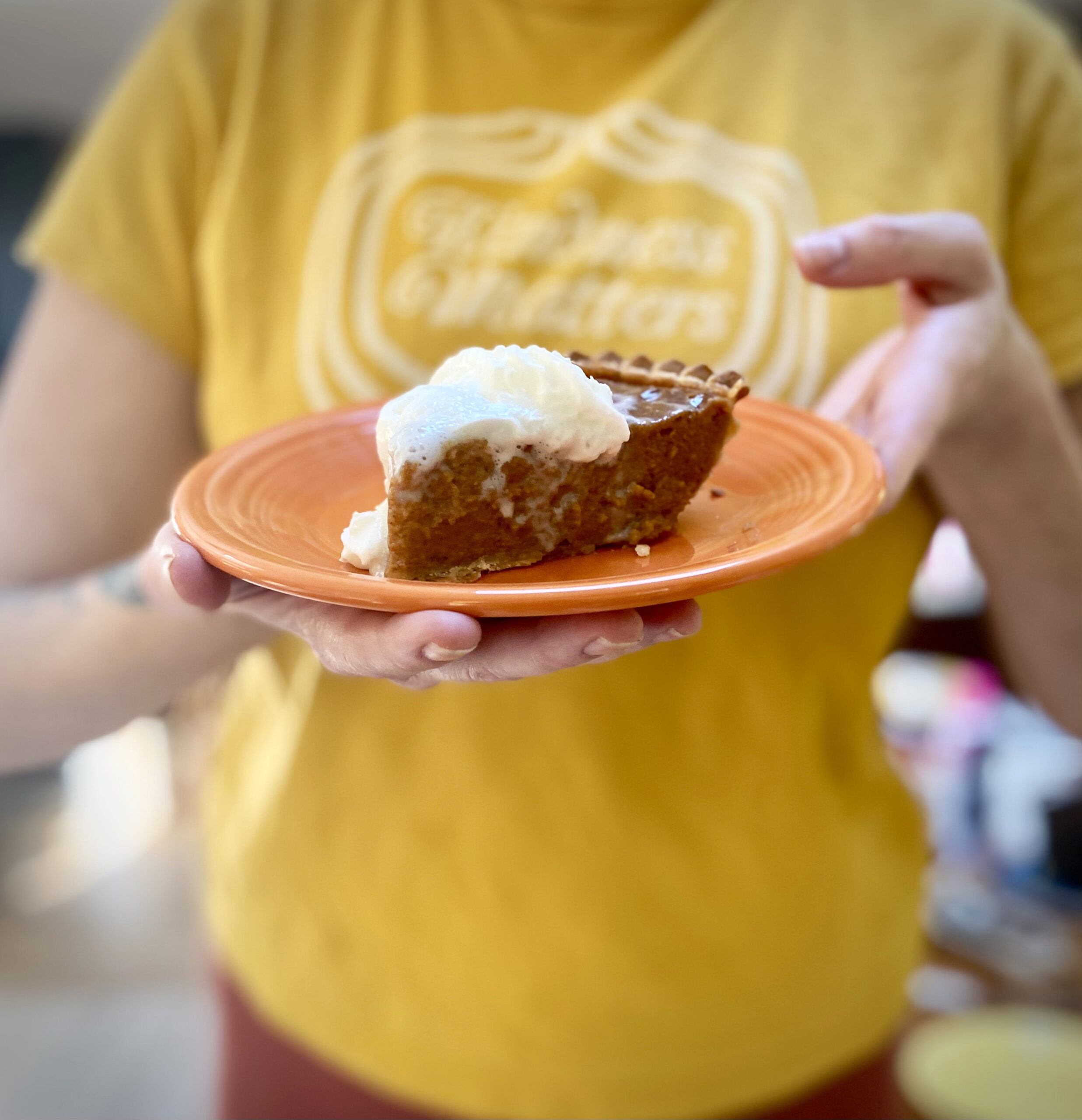 SCHAR
Gluten-Free Frozen Puff Pastry Dough
You'll love filling your home this holiday with fresh aromas of delicious gluten-free doughs by Schar. This ready-to-go puff pastry has a long shelf life and can be stored in your freezer for when that quick pie need comes up last minute. Works with any pie recipe, whether sweet or savory. Simply thaw, roll, form and bake. Check out our Coq Au Vin Pot Pie recipe for inspo!
GEE FREE
Gluten-Free/Dairy Free Puff Pastry
With all of the flavor and none of the gluten, this high quality pastry is a top pick for all holiday pie
making needs. Create flaky, golden layers with a crispy, melt-in-your-mouth texture that's like no other. Store in the freezer until needed and then follow the easy steps of thaw, roll, shape and bake.
Bakers Tidbits
• Sub coconut sugar for refined sugar in your Sweet Potato or Pumpkin Pie recipe. Halve the
amount of sugar for those who like a little more savory with their sweet.
• Caramelize your apples by stewing sliced apples in maple sugar. Mix 6 to 8 sliced apples
with 1 cup of maple sugar and heat over a medium heat until the apples are soft and the
liquified sugar is a beautiful carmely color. Apple Pie recipe here!