The Hudson Valley Seed Company: your source for heirloom and open-pollinated garden seeds
and beautiful garden-themed contemporary art. A values-driven seed company that practices and celebrates responsible seed production and stewardship. They have a certified organic farm in upstate New York where much of what they sell is produced. On-site, you'll find photos and artwork that stoke your horticultural imagination—along with tips to make your garden dreams a reality.
The Hudson Valley Seed Co. is both farmer and storyteller. Committed to growing organically, sourcing locally and sustainably, and preserving crop diversity by selecting unique, rare, and hard-to-find varieties. Every seed in their catalog is open-pollinated, many are heirloom and organic, and they are never GMO. One of the first companies to sign the Open Source Seed Initiative (OSSI), Hudson Valley Seed Company remains committed to values of sustainability to the last. They believe that a seed is more than meets the eye: it's a time capsule telling tales of the plants, crops, and people that came before us, and they work with a range of artists as diverse as the seeds, to pass those stories down to present and future gardeners.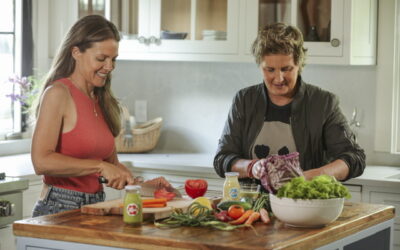 Tell us about Lisa's 1973Lisa's 1973 is a collection of refrigerated, ultra-clean, plant-based dressings and sauces filled with organic and functional ingredients - and what we've been told over and over again, phenomenal taste! We are 100% women-owned and...