We are so excited to partner with CitySeed for the month of January for Round Up For A Cause.  CitySeed works to engage the community in growing an equitable, local food system that promotes economic development, community development, and sustainable agriculture.
CitySeed, founded in 2004, does this work through various programs, including a network of Farmers Markets, CitySeed Incubates (an inclusive entrepreneurship program for food ventures), and Sanctuary Kitchen (a program led by immigrants and refugees that builds economic opportunity and authentic connections through food).
In response to the impact of COVID-19, CitySeed has adapted to protect people in their community, reduce the economic impact of this pandemic, and sustain their operations. Sanctuary Kitchen has hosted more than 20 virtual events during the pandemic and continued to provide employment to 11 immigrant and refugee chefs. The Farmers Markets have developed a new socially-distant model to support 40 local farmers and vendors, and redeemed more than $60,000 in SNAP and Farmers Market Nutrition coupons to ensure healthy, local food reaches those who need it most. And CitySeed Incubates has supported dozens of food entrepreneurs – the majority of them women, low-income and people of color – through programming, advising, and commercial kitchen space.
"Despite the challenges this year, we are going into 2021 with a renewed sense of purpose at CitySeed," said Cortney Renton, Executive Director of CitySeed. "Thanks to the support of partners like New Morning Market, we are continuing to build a thriving food system that is more resilient, equitable and sustainable." 
We knew that a partnership with CitySeed was a natural fit with our shared values of addressing nutritional insecurity, promoting sustainable agriculture, and creating an equitable and just food system.  And we really value and love sharing the stories of those doing this type of important work around Connecticut.  
Thank you so much, CitySeed, for all that you do!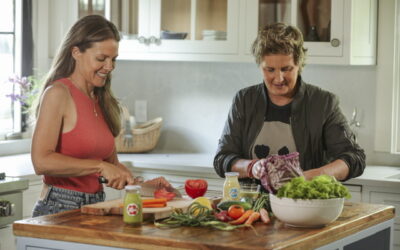 Tell us about Lisa's 1973Lisa's 1973 is a collection of refrigerated, ultra-clean, plant-based dressings and sauces filled with organic and functional ingredients - and what we've been told over and over again, phenomenal taste! We are 100% women-owned and...