Dear New Morning Market Community,
With Thanksgiving just around the corner, our minds are even more on food than they usually are here at New Morning Market.  We know how fortunate we are to be surrounded by good, nutritious food each day and we are aware that this is not a reality for everyone.  It is because of this that we wanted to partner with Connecticut Food Bank for our Round Up For A Cause campaign.
Due to the increasing food insecurity throughout the area, we have decided to extend our usual 1-month round up to 3 months.  We started in September (for Hunger Action Month) and are going to keep it going through November to include Thanksgiving.  With all of the issues facing people today, access to food and limited supplies at food banks should not be one of them.
With COVID-19, food insecurity has increased by 44%*, subsequently increasing the demand at area food banks.  Those seeking support from these food banks are our friends and our neighbors. Prior to COVID-19, Connecticut Food Bank was able to supplement town food banks through donations from stores and wholesalers.  However, the need is so great now that they must also purchase additional food to distribute to its network of area food banks.
So please remember that each time you check out at the register you have the opportunity to make an impact and a difference in a family's life.  
And if you are doing your holiday shopping online this year, please note our option to donate to Connecticut Food Bank through our online Turkey and online Provender stores.
With gratitude,
New Morning Market
*CT Food Bank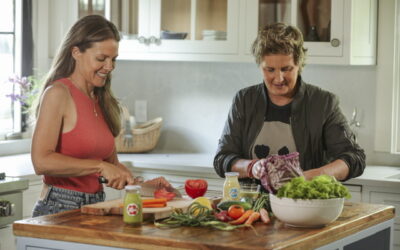 Tell us about Lisa's 1973Lisa's 1973 is a collection of refrigerated, ultra-clean, plant-based dressings and sauces filled with organic and functional ingredients - and what we've been told over and over again, phenomenal taste! We are 100% women-owned and...