Bethlehem Cheese
Made by the Nuns at the Abbey of Regina Laudis and Available at New Morning Market.
The nuns at the Abbey of Regina Laudis in Bethlehem, Connecticut, have been making cheese since the mid 1970s!  In 1977, the Abbey began making their iconic Bethlehem Cheese. This semi-hard cheese is pressed and fungal-ripened using a technique that was shared by a third-generation cheese maker from Cézallier in Auvergne, France. This famous cheese is made from raw milk and commercial cultures and has a 60-day ripening period. 
The Abbey's small herd of heritage breed cows has proven to be perfect for their hand milking operation. Dutch Belts and Milking Shorthorns are great grazers and well suited for grass-based dairying and dairy product production. 
Lisa, our cheese guru, recommends pairing this (perfectly sour) cheese with these sweet items:
Fresh figs 

Sweet apples & pears

Honeycomb

Wave Hill baguette (we like walnut & cranberry!)

Fruited Crackers (Kii!)

Apple cider (or even hard cider!)
All photos courtesy of https://abbeyofreginalaudis.org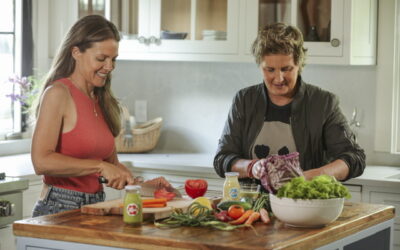 Tell us about Lisa's 1973Lisa's 1973 is a collection of refrigerated, ultra-clean, plant-based dressings and sauces filled with organic and functional ingredients - and what we've been told over and over again, phenomenal taste! We are 100% women-owned and...