Hidden Gem is a "boutique" type orchard tucked away on a bucolic hillside just northwest of the historic village of South Britain in Southbury CT. We grow 23 varieties of apples (3,600 trees) on six acres. Our focus is on quality and providing consumers with a broad and unique offering. In addition to mainstream apples like Gala and Honeycrisp, we grow several treasured and long forgotten Antique varieties. We also grow uncommon varieties that you will not find in chain stores such as Pink Pearl (a red fleshed apple) and Hudson Golden Gem (with a pear like texture and appearance).
The apples at Hidden Gem are spot picked 3 to 4 times, hand selecting only those apples at their optimum maturity for best eating quality.  Only the best fruit makes it in to the box! We practice Integrated Pest Management and use sustainable production practices to produce healthy and nutritious fruit.  The abundance of wildlife in and around Hidden Gem Orchard is a testimonial to farming in harmony with nature. On any given day you will find rabbits hopping abound and a plethora of bird species that love to perch on the tops of our dwarf apple trees.  At night the American Woodcocks come out to rummage in the tall grass between the tree rows for insects and worms while coyotes howl in the distance.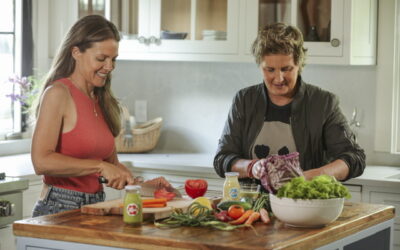 Tell us about Lisa's 1973Lisa's 1973 is a collection of refrigerated, ultra-clean, plant-based dressings and sauces filled with organic and functional ingredients - and what we've been told over and over again, phenomenal taste! We are 100% women-owned and...