Pickle It!
Onions, radishes, zucchini, watermelon rind, carrots and of course the Queen of All Pickles, the cucumber! It's easier than you think whether it's a quick pickle or you're planning to "putting up" for the months to come.
Check out our tips below for quick pickling and visit our Pinterest Page for our favorite pro tips, tricks and recipes.
Penny's Quick Pickles
Gather It Up
3 Cups Vinegar (if you're feeling fancy, substitute Apple Cider or White Rice vinegar for Distilled White)
3 ½ Cups Water
2 TBL Salt
2 ½ – 3 lbs of your favorite thing to pickle (or try something new!) cut into bit-sized rounds or spears.
Add-ons (pick your favorites or use them all!) – Fresh dill, red pepper flakes, fresh jalapeno slices, garlic cloves, mustard seed, coriander.
Mason Jars with lids
Next
Boil vinegar, water & salt together for 10 minutes
Let cool for 5 minutes
Pack veggies and add-ons in jars
Pour vinegar, water & salt mixture into jars
Close the lid nice & tight
Let cool to room temp on your counter
Store in refrigerator for 5-7 days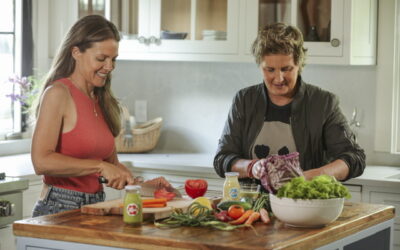 Tell us about Lisa's 1973Lisa's 1973 is a collection of refrigerated, ultra-clean, plant-based dressings and sauces filled with organic and functional ingredients - and what we've been told over and over again, phenomenal taste! We are 100% women-owned and...