Prep time: 5 min.
Cook time: 30 min.
Serves: 6
2 Pounds of Organic Carrots

2 Tablespoons of Olive Oil

1 Teaspoon of Salt

Fresh Ground Pepper to Taste

Fresh Thyme Sprigs
Step 1
Heat the oven to 400 degrees.
Step 2
Mix all ingredients together and place them on a sided baking pan.
Step 3
Roast for 30 minutes (roast longer for crispier carrots).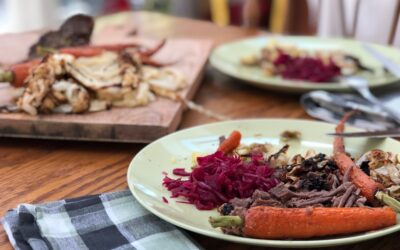 Garrett Valley Farms goes the extra mile to ensure our products are all natural to its truest definition. That means always free of antibiotics, nitrates, nitrites, preservatives, and artificial ingredients. Ingredients 3-5 lbs. Garett Valley corned beef...