On three acres of meticulously managed pasture in Sandy Hook, Pete and Carol Sepe raise 200 sheep each year. Behind their farmhouse and tidy gardens, the "mother flock" of sheep rests in the shade when not foraging for fresh grass or socializing with the Sepes. The ewes have seniority status on the farm, with the eldest enjoying her tenth year here. Prized for their naturally colored coats (or "fleeces" in the fiber world) in shades of charcoal, chocolate, and smoke, they have been selected to bear future generations for the farm.
The young sheep, known as lambs, are also rotationally grazed—they scamper on lush pasture next to the barn. Their diet of grass and Connecticut-grown hay is supplemented with non-GMO grain to increase the fat content and flavor of the meat. The corn, grown by the Sepe's son-in-law, is of no small importance to Pete and Carol. Farming is deeply rooted in this family tree: Pete tended his first sheep at just nine years old. 
Pete and Carol now turn to their daughters for help with the family business. The sheep must earn their keep, and the Sepes make use of every possible product. Specialty lamb is sold to natural food stores including New Morning Market, restaurants, and families celebrating holiday feasts. Sepe Farm also markets fluffy sheepskins, suet for bird feeders, and bones for dogs. Wool shorn from the sheep's fleeces contributes to a Connecticut-based wool cooperative. Sepe's harvest is spun and woven, along with wool from other farmers, into blankets accentuating the fiber's gorgeous natural colors as well as the beauty and versatility of the small farm. Each piece is a tapestry of the seasons, of the hard work and joy found in the Sepe's commitment to the land.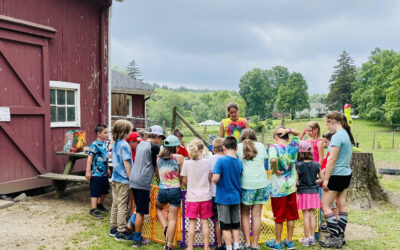 Thank you Flanders for writing this guest blog post & for all that you do! Happy New Year 2022 from Flanders! At Flanders, we are strengthening our communities' knowledge to help tackle the challenges facing our environment—both flora and fauna.  The changes to...