These blistered shishito peppers are restaurant-fancy. Smoky, oily, crispy, salty, irresistible. A dish this good seems difficult to make, but it is actually unbelievably easy. Like turn-on- a-pan-and-toss-some-peppers-in easy. Add some salt and you're ready to impress. Want next level goodness? We recommend a sprinkle of shichimi togarashi—a traditional spice blend of red chili, dried mandarin orange, Sichuan peppercorns, sesame and poppy seeds, and ground ginger. 
Prep time: 5 min.
Cook time: 7-10 min.
Serves: 4
1 lb. shishito peppers

2 tsp. high heat oil

Yuzo mayo

Shichimi togarashi (traditional 7 spice pepper blend)

Flaky sea salt
Step 1
Heat 2 tsp. oil in a large cast iron skillet on medium-high heat. Add peppers in a single layer. Several batches may be required to avoid crowding. Carefully turn with tongs every couple of minutes, allowing each side to blister. Cook 7 – 10 minutes. 
Step 2
Season with flaky salt and shichimi togarashi. Serve immediately with a side of citrusy yuzu mayo for dipping.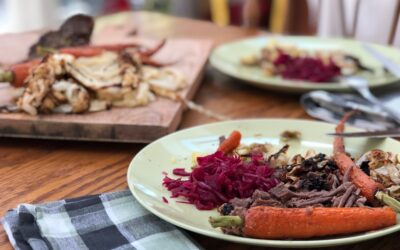 Garrett Valley Farms goes the extra mile to ensure our products are all natural to its truest definition. That means always free of antibiotics, nitrates, nitrites, preservatives, and artificial ingredients. Ingredients 3-5 lbs. Garett Valley corned beef...